IS-ART was formed in 2014 to provide a professional forum for health professionals trained in ART and researchers interested in studying ART to access and share information. The mission is to facilitate the use of ART into appropriate settings, as well as to encourage sharing of information and research-related activities to expand the evidence base and understanding of howART works. IS-ART also serves as the professional body that designates and maintains clinician certifications in the training of ART.
ART was developed in 2008 by Laney Rosenzweig, LMFT. As a mental health clinician for almost three decades, Laney was trained and proficient in multiple treatment modalities, including Eye Movement Desensitization Reprocessing (EMDR). She quickly appreciated the therapeutic value of eye movements, but also saw the need to standardize their use, make the treatment protocol more directive, and incorporate elements of bodily sensation processing, gestalt therapy, and use of metaphors. Thus, the genesis of ART.
In 2010, with Congressional funding from the Department of Defense, Kevin E. Kip, Ph.D. and colleagues at the University of South Florida (USF) began formal empirical study of ART.  The studies completed to date at USF have yielded multiple peer-reviewed publications (see Research and Evidence for more detail).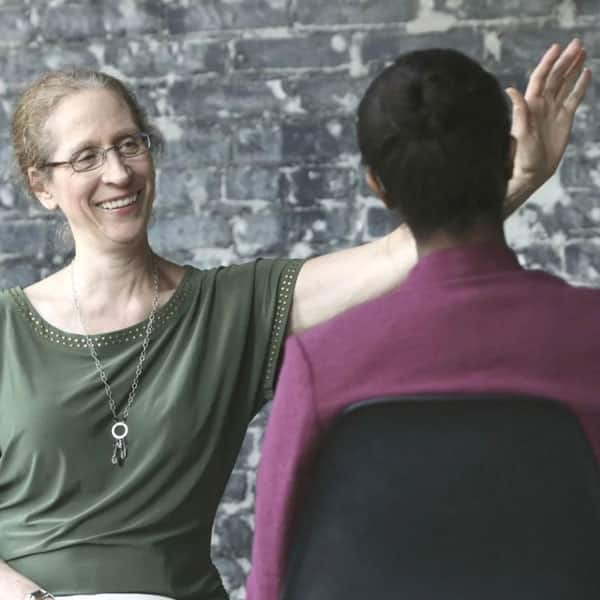 ART is unique with respect to other evidence-based therapies in a number of important ways. These can be summarized as:
ART was initially developed to treat symptoms of psychological trauma. The protocol has expanded over time and is now being used by clinicians for a range of indications including but not limited to PTSD, depression, anxiety, phobias, obsessive compulsive disorder, substance abuse, and chronic pain.  To date, peer-reviewed publications for use of ART exist for the treatment of PTSD, depression, and chronic pain.
As a primary treatment for psychological trauma, ART includes the core elements found in most trauma-focused therapies. These include: (i) Narrative element; (ii) In-vivo and/or imaginal exposure; (iii) Cognitive restructuring (imagery rescripting); and (iv) Relaxation/stress modulation.
Certifications, Degrees, and Experience
Dui habitasse ut neque mauris lacus in magna sollicitudin enim velit magna mi scelerisque iaculis aliquet tempor risus vitae lorem leo tempus consequat imperdiet vel posuere mi sed sed sollicitudin malesuada tortor.