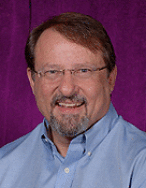 138 East Bloomingdale Avenue
Brandon
Florida
33511
US
Clinical Specialties: Marriage , premarital and extramarital affairs; singles issues and divorce recovery; adolescence issues; anxiety and OCD; transitional coaching; ADHD; trauma from childhood; PTSD; stress and burnout; pastors and families
Personal Statement: Everyone goes through challenging situations in life, and while you may have successfully navigated through other difficulties you've faced, there is nothing wrong with seeking out extra support when you need it.
Counseling is for people who are strong enough to realize that they need a helping hand.  Many people find that counseling can be a tremendous asset to managing personal growth, interpersonal relationships, family concerns, marriage issues and the hassles of daily life.
As a Professional Christian counselor, I seek to be a resource to you, offering a compassionate, healing environment and a personalized approach that can provide support and problem-solving skills based on biblically based solutions.  Christian counseling provides long-lasting benefits giving you the tools you need to restore your hope and rebuild your life.
If you're looking for guidance through a challenging situation or you're just ready to move in a new direction in your life, I look forward to partnering with you to achieve your goals.
Please call or email me for an individual, couples or family counseling consultation today.
Paul Weisemann Professional Christian Counseling